Pass Through Brace Made In USA
Structure Lock supplies steel braces that are stronger, safer and seismically superior to wood cross bridging or blocking. We build our products using 18 gauge galvanized steel designed to interlock dimensional joists and engineered I-joists of all sizes and spacing. All Structure Lock products are the highest quality available to meet and exceed mandatory framing requirements under local building codes. In addition, our Pass Through design allows for piping, ducting and wiring installations to be free of obstruction while maintaining our interlocked design. Our Retrofit braces allow for easy installation into any existing floor, patio, deck, modular home, or flat roof with limited alteration required.
Design. Material. Installation.
Our interlocking, triangulated, wrap over design works in compression and tension preventing joist roll over or collapse under stress. Slotted design allows for shrinkage giving your floor, deck or flat roof superior strength over wood bridging or blocking.
All of our braces are made from 18 gauge galvanized steel which helps prevent rust or deterioration. We offer all our bridging solutions in a variety of material thicknesses, custom configurations and architectural materials such as stainless steel, aluminum or copper.
Our products are precisely made to the exact specifications of your project. On center spacing, joist height, flange width and depth are all specific to your order and fully customizable. Our braces are fast, easy and simple to install adding value to your new build or renovation.
Cross Bridging Products for Wood Frame Construction
Structure Lock brings you the most versatile cross bridging products in the industry. No matter how large or small your project may be, we can provide the best solution for your needs. All of our bracing solutions are customized for dimensional joists and any I-joist configurations. Our products are designed to help reduce joist roll over, warping, squeaking, creaking and bouncing. Structure Lock products create a webbed steel structure helping to evenly distribute the weight (load) on the floor or flat roof making your structure last longer and perform better over time.
Our products are ideal for all types of wood frame residential or commercial construction.

Custom Homes
Apartment & Condo Buildings
Commercial Buildings
Townhouse/Walk ups
Modular & Pre-Fab Structures
Schools & Heritage Buildings
X-Brace I-Joist Pricing & Sizing Table
Structure Lock is committed to providing high quality products at a great value.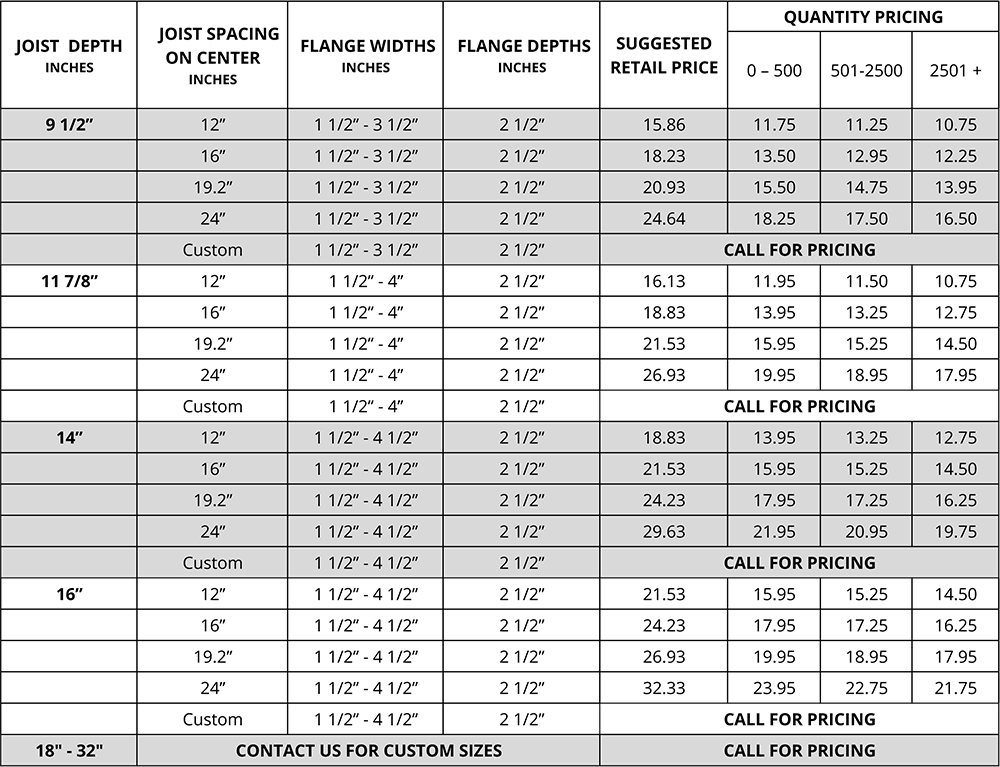 Download eDrawings 3D renderings and view how Structure Lock is designed up close.
Instructions: Download the 3D rendering file and open with eDrawings. Click banner to download eDrawings below.